Poker Love Story: After Great Online Winnings, the Married Couple Is Now Expecting
Last August, poker player Stephanie Rivkin won her first circuit ring, taking the WSOP.com Rio Monster Stack by storm. Yet this was certainly not her biggest triumph of the season.
Rewind a month earlier, Stephanie tied the knot with poker pro Jason Rivkin. Indeed, a royal flush in love!
This dynamic duo had a jam-packed summer in more ways than one. Despite postponing their wedding twice due to Covid-19, this poker power couple also managed to reign victorious over huge online tournaments throughout the season.
A Shift in Roles
Shortly after their relaxing fortnight-long honeymoon in Maui, they were in for a pleasant surprise: a new addition to the Rivkin clan, who's expected to be joining in early April 2022.
From poker games to house shopping and baby planning, these are certainly exciting times. As Jason confirmed, "our poker goals have morphed into family goals."
Stephanie and Jason first met back in 2013, after a long day on the felt at a Parx Big Stax event in Pennsylvania. Their good friend John Coyle, who's also a Philadelphia semi-pro player, officiated the wedding.
An unforgettable wedding, a Hawaii honeymoon & now our very own bundle of joy!

Jason and I are thrilled to announce that we are expecting a baby girl, coming in April. We can't wait to meet her ♥️#babygirl#partyofthree👪 pic.twitter.com/meaA3wB5GK

— Stephanie Rivkin (Hubbard) (@StephHub31) October 4, 2021
A Poker Adventure
Both Stephanie and Jason have been playing poker competitively since the early 2000s. Soon after they met, they started traveling to events together.
In fact, Jason remembers one of their first dates being on a road trip to Montreal to play a PokerStars event at Playground Poker.
Jason's interest in poker ignited in his high school days, where he used to play home games with friends. In college, he began competing in live and online events.
It was only after he graduated from Rutgers in 2011 that he started playing on a full-time basis. But his poker pro status didn't stop him from earning his MBA from Monmouth University in 2018.
Jason's winnings are nothing shy of monumental – with 67 WSOP cashes and a WSOP Circuit ring in 2016 in St. Maarten.
He has also bagged several deep final table bracelet runs throughout the years, with poker accolades that include close to $1,000,000 in tournament winnings.
Had a bracelet sweat and took 2nd in @WSOP 1k for $91k 😀

Special thanks to the @WSOPcom staff/dealers for running an incredible … 🤣

Also, thanks to @jessefullen @jeffplatt @Pokernews for keeping me entertained in the twitch streets and @StephHub31 @erivski for the rail ♥️ !

— Jason Rivkin (@jay_rivkin) August 1, 2021
Two of Hearts in Poker and Life
With a baby on the way, Jason feels his duties have naturally shifted from the online grind to fatherhood, which is why he's decided to take a step back from the online poker scene.
Instead, he's pursuing a career that complements his poker achievements while allowing him to focus on his family.
One person who can relate to the poker lifestyle while balancing a full-time job is his wife. Many would be surprised to discover that Stephanie's main profession is that of a pharmacist.
Playing a few games of poker on the side has become second nature in her daily routine. Her interest in poker started after watching a few friends try their hands at online poker.
She then started following televised poker events, and the rest is history!
From playing poker games at the Knights of Columbus in her college years to playing for money and participating in ladies tournaments in Atlantic City – Stephanie has come a long way.
So much so that in 2015 she enjoyed huge winnings at the Borgata. She won the Fall Open for $159,776 – becoming the first-ever female champion.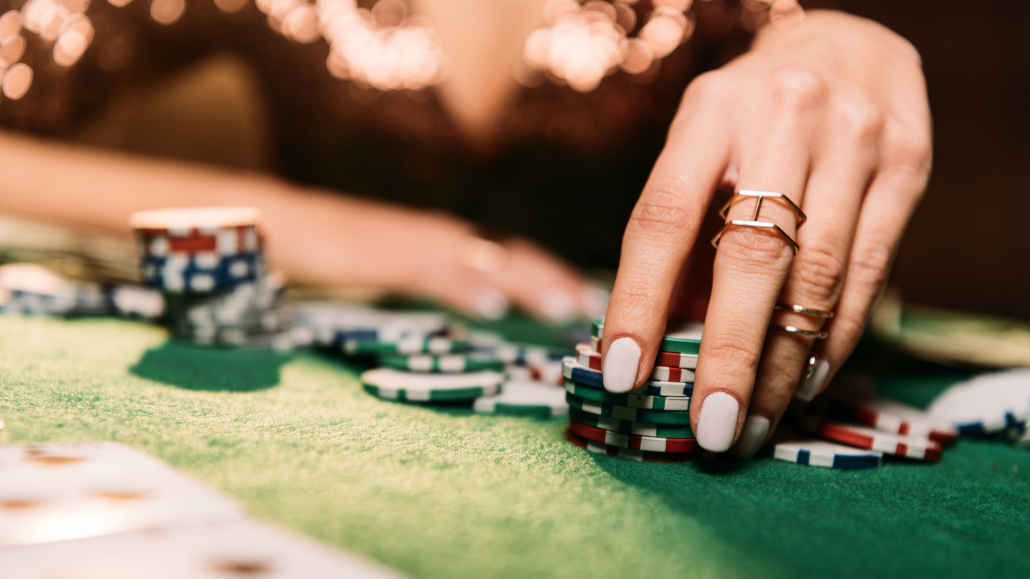 Fortunately, this power couple has a few pearls of wisdom to impart to those who, like them, juggle poker, family life, and a career.
The 5 Golden Rules the Rivkins live by are:
Keep separate bank accounts but share winnings when scoring big
Treat disputes as you would a poker game: watch and be a good listener
Strategy discussion should be left for post-game analysis
Remember that there are highs and lows in the poker lifestyle and its outcomes
Your life doesn't revolve around the poker table. Be sure to invest in proper quality time.
It seems like these tips are foolproof since their passion for the game and each other are still going strong!
Their unique insight after many years of gameplay under their belt is an encouraging success story. This is even more impressive since Jason revealed that neither of them had any prior poker knowledge and training, not even from reading a poker book.
While most mortals spend months learning from online casino guides, they used intuition and live experience.
It also helps to have an equally accomplished partner who not only understands your passion but also shares it!
So, to all the poker-playing aficionados out there, you can be an avid poker player and win big both in life and on the tables!