Profitable Cryptocurrency Casino Trends For 2021
Profitable Cryptocurrency Casino Trends For 2021
Images from shutterstock.com
Since they became mainstream, cryptocurrencies have had a massive impact on how we use and interact with finances. They've changed the way we look at traditional funds and how we use them.
Moreover, they have found their way into a number of tech sectors and reshaped many entertainment industries.
One of them is undoubtedly the online poker and gambling sector. Cryptocurrency casinos are becoming more popular as an increasing number of online gamblers are beginning to realize the potential benefits crypto casinos can bring.
In this article, we'll look at some of the most profitable crypto casino trends for 2021 that are likely going to shape the future of cryptocurrency gambling on the internet.
Improved Financial Transactions
It's no secret that the financial part of playing online, the deposits and withdrawals, can often be the most annoying aspect of the entire online gambling experience. The case is entirely different when it comes to online crypto casinos.
The blockchain allows you to make anonymous and safe payments without dealing with any tedious regulatory procedures.
In line with this, another advantage is the instant payout times. Many traditional online casino payment methods can take hours, even days, until your money is in your account. Because cryptocurrencies don't have to go through such extensive checks, the transaction process will be much faster, especially when playing on a top iGaming crypto platform.
Due to this unregulated market position, many gambling authorities are still hesitant to accept crypto transactions. But, now that cryptocurrencies are becoming mainstream, regulators will certainly rethink their position.
With that in mind, this trend is imminent to catch on in the gambling industry, and it will be a hugely profitable one for cryptocurrency casinos. Regulators becoming more open to this possibility will definitely result in players putting more trust into crypto casinos.
Introduction of Tax Regulations
Cryptocurrencies are experiencing wider adoption in many countries worldwide. With this, governments understand that there's a lot of room for raking in tax revenue. That said, crypto taxation is still ambiguous in most countries.
With that in mind, it's expected that governments around the globe will start introducing special taxation regulations for withdrawals of crypto casino winnings, if not in 2021, then in the very near future, much like they do for the same type of transactions from traditional online casinos.
Custom-made Gambling Cryptocurrencies
New cryptocurrencies are so easy to make that anyone can invent one and put it out there for the world to buy. This opens up a fantastic window of opportunity for online casinos, many of which might start making their own cryptocurrencies.
By creating their individual financial ecosystem and a unique casino-related coin, online crypto casinos can make gambling much more interactive and engaging. This gives players a completely different way to manage their bankrolls.
Plus, casinos can experience excellent branding value from these actions.
Trading within this virtual world could revolutionize how we gamble and bring upon a much more immersive experience. This is another potentially hugely profitable trend that we already see in the iGaming space, and it is likely to only grow bigger.
Increased Transparency Through Blockchain
Many online gamblers often believe that their online casino site isn't transparent enough or that it's hard to find all of the information they're looking for. Naturally, this can develop a sense of distrust.
This simply isn't the issue with blockchain-based casinos. Everything is recorded in the blockchain ledger with these sites, and you can check every game, from slots to blackjack, to see if they're really fair and random.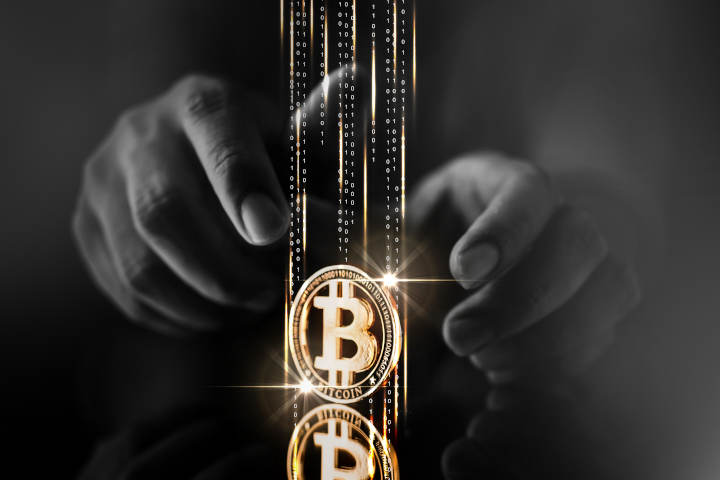 In terms of security, the underlying blockchain technology behind the site makes sure that there's no possibility of security breaches. The casino's information can't be copied, and there's no central record holding all of the players' information.
In the era of increased need for online security and privacy, crypto casinos can take the forefront and stand out as the prime option for safety-conscious gamblers. Thus, many casinos are likely to jump on the crypto trend to cater to this segment of the player base.
Is 2021 The Right Time To Sign Up With a Crypto Casino?
Unlike many currencies we use when playing in land-based and online casinos, cryptocurrencies only exist in a decentralized online form.
Although this concept was hard to understand for many online gamblers, this has changed as different cryptocurrencies became more established and present in the mainstream.
The demand for crypto casinos is undoubtedly on the rise. With that, so is the number of online crypto gambling sites that are looking to capitalize on this trend. This is why it's logical to expect that the crypto gambling scene will only get richer and better.
But, what does this mean from the player's perspective? Is it the right time to jump into all of this, or should you wait a few more years?
The short answer and simple answer is yes, as there is no reason to wait. Crypto casinos offer a long list of benefits.
Some of the trends we've discussed on this page will only increase the value of these benefits going into the future. The year 2021 is the perfect time to start following the crypto casino trends and get more involved in this part of the online gambling sector!