What Is Considered a Good RTP for Online Casino Games?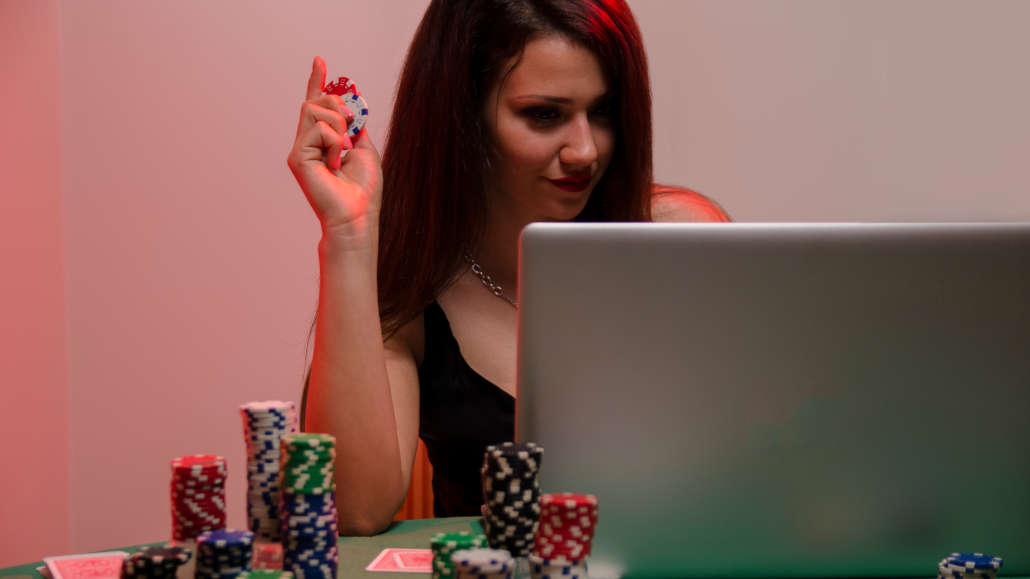 RTP, or the Return to Player, is a theoretical percentage of your total money that you receive back over time.
It's the direct opposite of a house edge and helps you gauge whether or not a particular game can be profitable in the long run.
With that in mind, do you know what RTP percentages are considered good for online casino games? More importantly, are you familiar with the pros and cons of high RTP in online casino games?
If you want to find out more about this topic, read this article and learn the answers to these questions.
Why Play Games With High RTP?
Logically speaking, the games with the best RTP should always be your first pick, as they provide you with the best payouts in the long run.
That said, this isn't so clear-cut, as it's important to consider both sides of the coin.
The main advantage of games with a high RTP is better long-term winning chances. Naturally, the higher the payback percentage, the better your long-term profits will be.
On the other hand, the main disadvantage is that online casino games with high RTP often don't fully contribute to online bonus wagering requirements. Sometimes, they aren't even eligible for VIP rewards and cashback bonuses.
What's Considered Good RTP for Online Casino Games?
Every variation of every casino game has a different RTP percentage. In some games, even different bets influence your expected RTP.
As this makes for a very comprehensive subject, we'll look at the RTP percentages of each of the popular online casino games separately to determine what is considered a good RTP percentage. Here's a closer look:
Slots
The RTP for slots can significantly differ based on what type of slot you're playing. That said, the RTP industry standard for online slots is between 95% and 97%.
Moreover, you can easily find a handful of Aussie pokies that offer RTP percentages of 98% and even 99%, in some cases. Still, any slot with an RTP of 97% is considered very good in this regard.
Even the slots on the low end of the spectrum offer better returns than most table games out there, although this isn't always the case for live casinos.
While online slots tend to be quite generous, machines found at live casinos are often 90% or below. This is because the cost of keeping and maintaining these machines costs the live venue much more than a casino site.
Even still, these games remain the most popular option among casino-goers worldwide and in Australia in particular. Aussies love their pokies, and even those who are aware that the RTP of these games isn't that good still enjoy them.
There are many reasons for this. The biggest ones are that these games are simple to play and very entertaining, featuring all sorts of different themes and some great visuals.
There is also the fact that slots, unlike most other casino games, are capable of producing wins equaling thousands and even tens of thousands times the stake. You just don't get that with blackjack, roulette, or any other popular table game.
Blackjack
The average RTP for online blackjack is around 99.5%. So, anything above that is considered good RTP for this game.
There are many different variations of blackjack, so the maximum potential RTP will depend on the exact rules. Some of them are more favorable for the player, while others give a bit of extra edge to the casino.
Additionally, the RTP can vary based on how well you play the game. For example, if you play optimally, using a blackjack strategy chart, you can get close to 100%.
Roulette
Roulette comes in several variations with differing RTP percentages. The two main versions you'll find in nearly every online casino are European roulette and American roulette.
Looking at the two games purely through the RTP lens, European roulette is a better choice, as it offers a reasonably good RTP of 97.3%. In comparison, the American version has an RTP of 94.74%.
Even though roulette has a solid RTP, you should know that this is a highly volatile game. This means that your expectations in the long run are reasonable, but on any given session, you can book a big win or a big loss.
Video Poker
Online video poker games offer some of the best RTP percentages you'll come across. With many video poker games offering payback percentages close to 100%, you should always be on the lookout for variations that come very close to this number.
In any case, for online video poker games, an RTP of 98% is the cutoff line that separates games that pay well from the ones that don't do so.
For this very reason, video poker is usually on the list of excluded games for bonus wagering or, if you're lucky, your bets may count at 5% or 10%.
Craps
If you only place pass line and don't pass line bets, you can look forward to RTP percentages up to 99.5%. Additionally, many other craps bets have an RTP of between 87% and 98%.
That said, there are also some craps bets you should avoid at all costs, as they have terrible RTP numbers. This primarily includes the "any seven" bet, which has an RTP of just 83.33%.
Craps is definitely more of a live casino game. Lately, however, many online casinos have started adding it to their repertoires, including even live dealer craps tables.
Baccarat
The RTP percentage in baccarat primarily depends on what you're betting on. To be more precise, the banker bet has an RTP of 98.94%, the player bet has an RTP of 98.76%, and the tie bet has an RTP of around 85.64%.
With this in mind, the first two bets offer a good RTP, while the third one should be avoided.
Keno
Keno offers a terrible RTP percentage, and you should avoid playing it altogether if you're chasing online casino games with good RTP numbers. More specifically, Keno generally has an RTP between 70% and 90%.